The STREET Food Hall & STRIPSTEAK Waikiki
Delivery & Pickup
Tuesday-Sunday 12-8PM (closed Mondays)
Click on the "Order Here" button below for our menu.
*Phone orders for pickup will receive 10% off
Email at orders@thestreetfoodhall.com or call 808.896.2545
Door-to-door delivery within a 8 mile radius of Waikiki ($4.95 delivery fee)
Disclaimer: If you're outside the delivery area, received a cancellation notice, or experiencing any general issues, please reach out to us immediately. We are happy to help you fulfill your order. Please call us at 808.896.2545 or email orders@thestreetfoodhall.com. Thank you!
All pickup orders should be picked up at:
The Street Food Hall by Michael Mina
International Market Place, 1st Floor 2330 Kalakaua Avenue, Suite 156 Honolulu, HI 96815
(parking entrance located on Kuhio Avenue & Walina Street)
20% off discount for first responders and industry members – phone orders only. Please bring proof of recent employment.

PROMOTIONS
"MINA'S MUSICAL MEALS"!
Your next meal from The Street Food Hall & STRIPSTEAK Waikiki could come with a side of LIVE MUSIC by Jenna Keala, Dustin Park, Dave Watanabe and others! Your chosen musician will play a fully customized set from a socially acceptable distance like your front porch or driveway. Perfect for a birthday or anniversary celebration, to say "I'm thinking of you" or simply because you love listening to their beautiful voices! Pro tip: get the neighborhood together for a block party and street concert from the safety of your front lawn! Support local musicians while helping Chef Michael Mina continue feeding furloughed employees for free. Call 808.896.2545 or email us at orders@thestreetfoodhall.com for more information and to schedule your Musical Meal!

*Minimum food purchase required. Additional musician fees and delivery charges may apply if delivery is more than 12 miles from International Market Place. Meal delivery and performance time to be mutually agreed upon by restaurant, musician and guest.
Sign up for our newsletters, follow us via Instagram @thestreethi and @stripsteakhi
Family Meal
Our expression of love is through the food that we prepare, and we hope this brings some support and comfort to our family. These times are trying for all of us, and we want to feed our own family of employees. Anyone that has ever worked in the restaurant industry knows that the one time of day we all come together is during family meal. A large component of MINA FAMILY KITCHEN is the daily family meal available for pickup that we will be offering free of charge to our MINA Group employees, in place of the daily family meal that we've all come accustomed to. By supporting MINA FAMILY KITCHEN, you are enabling us to continue offering our furloughed employees a hot meal each day.
Through these difficult times, we will continue to offer a family meal for our furloughed employees to pick-up. At this time, we are offering family meal for pick-up in Waikiki. Pick-up is available from 1-3 p.m. at The STREET, located on the first floor of the International Market Place, Wednesday and Saturday. Employees will be able to pick up multiple meals for their immediate family.  Please bring proof of employment.
To help support this program, please visit our GoFundMe page. Any amount is truly appreciated.
Gift Cards
We are now offering The STREET and STRIPSTEAK gift cards! Our gift cards are easy to send and redeem, and never get lost nor expire.
To use this gift card: include your gift card code in the email or over the phone which will be applied to your order total.
Comfort meals from our homes delivered to yours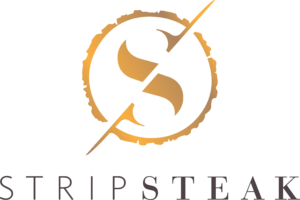 Chef Michael Mina's two Waikiki restaurants, The Street Food Hall and STRIPSTEAK Waikiki, continue to serve our greater community by offering food for take-out and delivery.  As a part of the greater MINA Group 'ohana, every meal that is purchased directly benefits our furloughed employees and enables us to continue offering them a hot family meal daily.
During these turbulent times, we came together and asked ourselves, what are people truly looking for and what can we do? We understand that no matter what people need to eat. In unpredictable times like we are facing, we crave comfort.  Our extensive menu from The Street Food Hall was truly the perfect fit.  Our many talented chef partners have already created a menu that highlights some of their favorite comfort dishes.  The menu highlights dishes that they have created throughout their careers and in our restaurants as well as elevated takes on the foods they grew up eating.
I am proud to share some of the amazing offerings from all of our chef partners from The Street Food Hall and STRIPSTEAK Waikiki who've brought their own twists to all-time favorite dishes that are sure to cure any craving. STRIPSTEAK offers craveable steakhouse classics from a wedge salad to our USDA prime steaks, as well as steakhouse sides such as mac and cheese and whipped potatoes. From The Street, whether it's the Middle Eastern flavors from my childhood which are featured at Little Lafa; Chef Adam Sobel's Italian-American dishes inspired by his grandmother and featured at Adam's Nana Lu; Chefs Wade Ueoka and Michelle Karr-Ueoka's Hawaiian takes on American classics from Burger Hale; Chef Ken Tominaga's authentic Japanese flavors from The Ramen Bar; Chef Hugo Ortega's flavorful Mexican cuisine from Mi Almita Cantina; or Chef Harrison Chernick's hot chicken from Uncle Harry's Hot Chicken, our globally inspired menu reflects that no matter where we come from, we are all family.
All proceeds go to support MINA Family Meal.  MINA Family Meal will be available free of charge to our MINA Group employees in place of the daily family meal that our employees have all become accustomed to.  Individuals will be able to pick up two meals every other day, enough to feed them and their immediate families.  Through this program, we will be feeding over 3000 employees and their families around the country.  Additional funds to make this program possible are from the generous donations via our GoFundMe.
How You Can Help
This has been the toughest week for our industry. Our people are the most important piece of our business, and we are beyond devastated to put our dedicated teams in a place of great uncertainty. We are working through every avenue of support we can provide our team during this time and have created a GoFundMe to help them survive until life as we know it returns to normal. We are so grateful for any contribution, every little bit helps — and your donations could make the difference in so many lives. From the bottom of my heart. Thank you to everyone for the amazing support thus far.
The goal of our MINA FAMILY KITCHEN, is to feed our immediate restaurant family, the people in our industry, and our larger community. This is the time to nourish ourselves and to take care of one another.
BE IN THE KNOW
We're dishing out exclusive updates, invites to special events, promotions, and
so much more! Become an INSIDER – your ticket to everyday VIP status.