San Francisco
Delivery & Pickup Order Here
PABU, Tokyo Hot Chicken and Bourbon Burger Bar
101 California Street, 415.535.0184
Lunch Daily: 10:30AM-3PM
Dinner Daily: 4PM-9PM
____________________________________________
MINA Family Kitchen and International Smoke 
301 Mission Streeet, 415.722.2138
Lunch Daily:  11AM-2:30PM (International Smoke only)
Dinner Daily:  3:30PM-9PM
Designated Parking pick up  at 301 Mission (Biele St. entrance)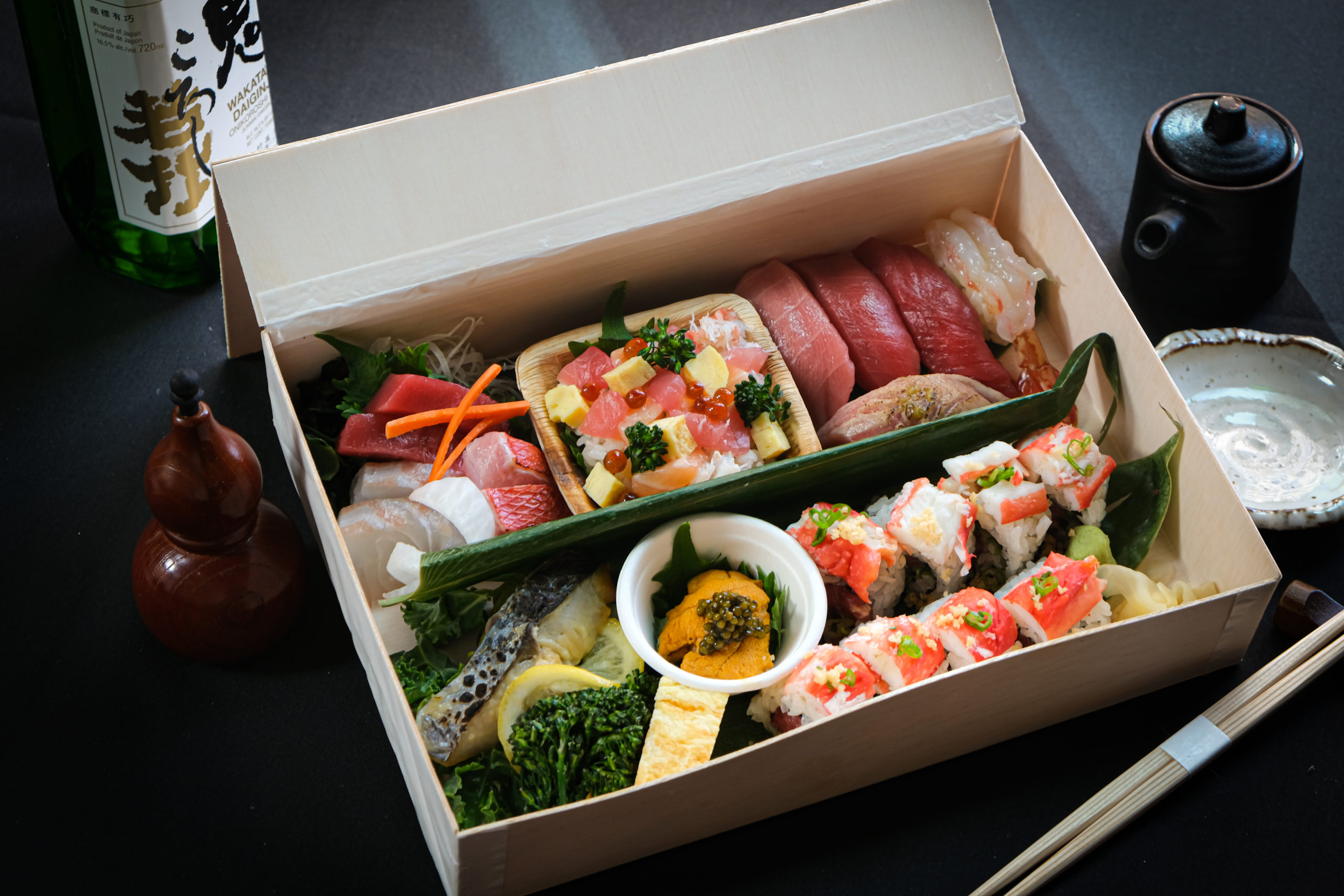 Outer San Francisco Neighborhoods and Greater Bay Area
Delivery
Daily – 11AM-2:30PM/3:30PM – 9PM
Our San Francisco delivery area is within six miles of our pick up locations at 301 Mission Street or 101 California Street.
For orders beyond this area, please call 415.722.2138 or email orders@minafamilykitchen.com. We also accept orders up to two weeks in advance. We look forward to serving you!
The goal of our MINA Family Kitchen is to feed our immediate restaurant family, the people in our industry, and our larger community. This is the time to nourish ourselves and to take care of one another.
BE IN THE KNOW
We're dishing out exclusive updates, invites to special events, promotions, and so much more! Become an INSIDER – your ticket to everyday VIP status.